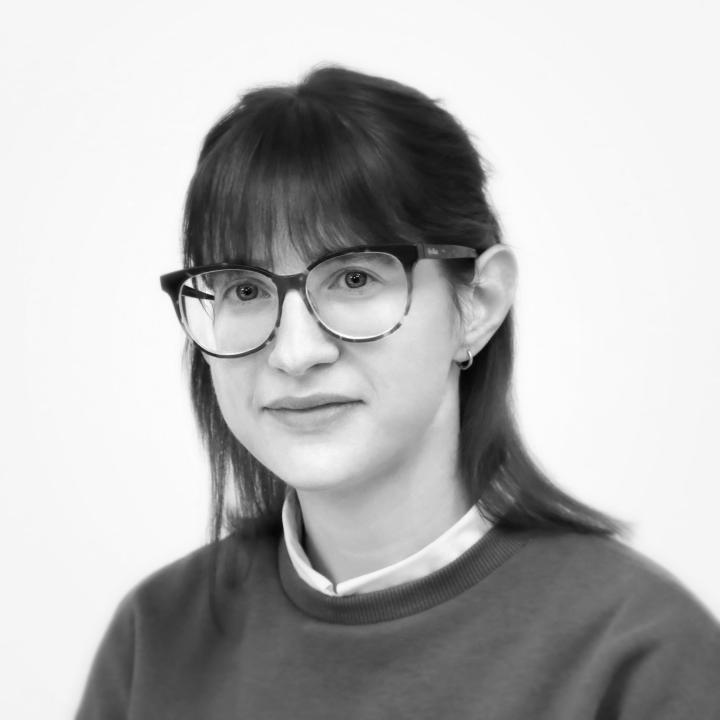 Manca Koren, MA
Young Researcher, Research Assistant, MA in Marriage and Family Studies
+386 1 470 64 87
manca.koren@zrc-sazu.si
Manca Koren graduated in History from the Faculty of Humanities, University of Nova Gorica (2017) and obtained her Master's degree in Marriage and Family Studies from the Faculty of Theology, University of Ljubljana (2021). In 2022 she started her PhD studies at the Postgraduate school of the Research Centre of the Slovenian Academy of Sciences and Arts in the programme Comparative Study of Ideas and Cultures, majoring in Cultural History. She is a young researcher at the Slovenian Migration Institute.
During her studies, she worked on various projects on aleksandrinke and on a project on different approaches to trauma. Her research interests include women's history, women's migration, aleksandrinke and relationships.
She is a teaching assistant at the School of Advanced Social Studies and teaches courses on mental health, women's history and trauma.
CELCAR, Damjana, GERMEK, Magdalena, GOBEC, Barbara, JERLAH, Hana, KOREN, Manca, PRANJIĆ, Kristina, ROJS, Špela. 2019. Coal story - Zasavska zgodba o premogu. Ljubljana : Fakulteta za medije. http://www.dlib.si/?URN=URN:NBN:SI:doc-I389NRF1.
BAJC, Vesna, BATAGELJ, Martin, COSTANTINI, Lionella, HOČEVAR, Sabina, JOGAN, Kris, KOREN, Manca, LIPUŠČEK, Tjaša, MAFFI, Neža, OBID, Nik, PETRIČ, Tjaša, URŠIČ, Katjuša, VRČON, Heidi, ZBIČAJNIK, Zala. 2017. Nova Gorica, mesto izobraženk. Nova Gorica : avtorji in avtorice.
MIHURKO PONIŽ, Katja (ur.), Ljubezen v pismih. 2022. Nova Gorica: Založba Univerze v Novi Gorici.