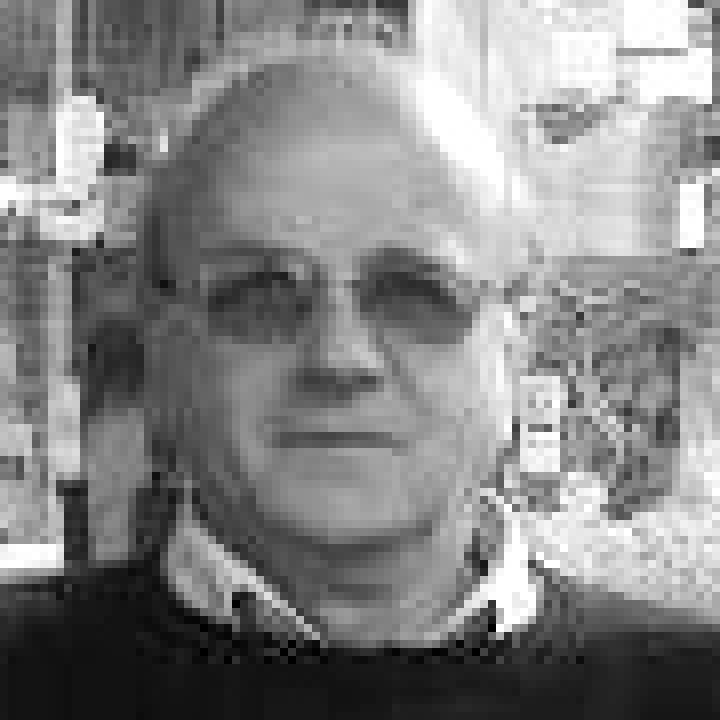 Marjan Drnovšek, PhD
PhD in History, Archivist, Research Advisor
+386(0)1/4706488
marjandr@zrc-sazu.si
Marjan Drnovšek (1948) studied history at University of Ljubljana (PhD in 1993). He is an archivist and a researcher of Slovenian migration in 19th and 20th century. In the years 1972 to 1988 he worked at the Historical Archive of Ljubljana as an archivist and the local historian of Ljubljana. From the 1988 on he has worked at the for Slovenian Institute of Migration. He is the editor-in-chief of the journal Dve domovini / Two Homelands.
His main research interest is migration history, including the major topics: archive and statistical sources, migration policies, attitude of the Church and state towards emigration of Slovenians, the role of women in migration processes, the personal stories of migrants, emigrant letters, comparative studies (the dark and bright sides of emigration) etc.
He is the leader of the research programme National and cultural identity of Slovenian emigration, and leader of the projects: Internet as a Medium in the Maintenance of the National and Cultural Heritage among Slovenians around the World, and The State of archive and museum material among Slovenian emigrants in Germany. He is the editor of the book series Korenine (Roots) at Nova revija and the member of editoral board Kronika, The Newspaper for Slovenian Local History, and the magazine The History in the School. He is a lecturer and co-menthor at the postgraduate studies at the University of Nova Gorica. He is a lecturer at the Joint MA Migration and Intercultural Relations.
Fields of work: history of Slovenian emigration in the 19th and 20th century, the relation of public towards emigration, emigration to USA and Western Europe, migrants' personal stories, emigrants' heritage and archives, dissemination of research results (exhibitions)
Golden Emblem of the ZRC for top research results in the humanities, 2000
DRNOVŠEK, Marjan. Usodna privlačnost Amerike. Pričevanja izseljencev o prvih stikih z novim svetom. Ljubljana: Nova revija (Zbirka Korenine). 1998.
DRNOVŠEK, Marjan. Pot slovenskih izseljencev na tuje. Od Ljubljane do Ellis Islanda – Otoka solza v New Yorku 1880-1924. Ljubljana: Založba Mladika. 1991.
DRNOVŠEK, Marjan. Fragments from Slovenian Migration History, 19th and 20th Centuries. V. Transnational Societies, Transterritorial Politics. Migrations in the (post-) Yugoslave Region, 19th-21st Century (Edited by Ulf Brunnbauer). R. Oldenbourg Verlag Műnchen. 2009. 51-72.
DRNOVŠEK, Marjan. Slovenski izseljenci in zahodna Evropa v obdobju prve Jugoslavije. Ljubljana: Založba ZRC. ZRC SAZU. 2012.
DRNOVŠEK, Marjan. Izseljevanje, rak-rana slovenskega naroda: od misijonarja Friderika Barage do migracijske politike države Slovenije. Ljubljana: Nova revija (zbirka Korenine). 2012.
DRNOVŠEK, Marjan. Jugoslovansko-nemška sporazuma o sezonskem delu med svetovnima vojnama. V: Prispevki za novejšo zgodovino. XLVI, št. 1. 2006. 219-234.
DRNOVŠEK, Marjan. Izseljevanje v razvite evropske države do leta 1940. V: Slovenska izseljenska književnost. 1 (ur. Janja Žitnik Serafin, Helga Glušič). Ljubljana: Založba ZRC & Rokus. 1999. 29-60.
DRNOVŠEK, Marjan. Pravnik Ivan Tomšič in znanstveno proučevanje izseljenskega vprašanja. V: Vilfanov zbornik (ur. Vincenc Rajšp & Ernst Bruckműller. Ljubljana: Založba ZRC. ZRC SAZU. 1999. 589-602.
DRNOVŠEK, Marjan. Slovene immigrants in Belgium before 1940. Archives et bibliotheques de Belgique. LXVIII. Nr. 1-4. 1997. 357-389.
DRNOVŠEK, Marjan. Slowenische Auswanderung vor 1914 űber Hamburg, Bremen/Bremerhaven und Le Havre nach Ellis. Hoffnung Amerika. Europäische Auswanderung in die Neue Welt (hrs. Karin Schulz). NWD-Verlag Bremerhaven. 2008. 2. Auflage. 113-128.
DRNOVŠEK, Marjan. Slowenien in Bewegung: Vom Massenexodus des 19. Jahrhunderts bis zum Ende der Gastarbeitermigration. Eine Sozialdemografische Skizze. Mitteilungsblatt des Instituts fűr Bewegungen. Heft 41. 2009. 29-50.
Research areas
Contemporary history (circa 1800 to 1914) H240
Contemporary history (since 1914) H250