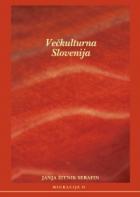 Title:
Author:
Year:
Compilation:
Keywords:
Language(s):
Description
Prvi del knjige obravnava položaj slovenske izseljenske književnosti in njeno mesto v okviru slovenske nacionalne kulture. V drugem delu so predstavljeni najrazpoznavnejši priseljenski pisci v Sloveniji in njihov položaj v kulturnem kontekstu nove domovine. Tretji del je posvečen širši obravnavi položaja priseljencev v Sloveniji, stopnje njihove (kulturne, socialno-ekonomske, politične) integracije, stopnje njihove enakopravnosti na področju ohranjanja in izražanja etnične/kulturne identitete ter uveljavljanja njihovih kulturno-umetniških dejavnosti in dosežkov v širši slovenski družbi. Zadnji del knjige odpira vrsto primerjav med kulturnim položajem slovenskih izseljencev in priseljencev v Sloveniji. Težišča obravnave so na dejavnikih, ki vplivajo na kulturno življenje priseljenske skupnosti kot take, pa tudi na vprašanjih literarne dvojezičnosti izseljenskih/priseljenskih piscev ter problemu togega zamejevanja nacionalne književnosti z enim samim »nacionalnim jezikom«.
The first part of the book discusses the position of Slovenian émigré literature and its place in the framework of Slovenian national literature and culture. In the second part, the most significant immigrant writers in Slovenia are presented, and their position in the cultural context of Slovenia is analyzed. The third part comprises a broader examination of the immigrants' position in Slovenia, their (cultural, socio-economic, political) integration, and the level of their equality regarding the status of their cultural-artistic activities and their affirmation in broader Slovenian society. The last part of the book opens a number of comparisons between the positions of Slovenian emigrants and the immigrants in Slovenia.
The comparative analysis focuses on the factors influencing cultural life of the immigrant community as such. This is followed by a chapter on literary bilingualism among emigrant/immigrant writers. The concluding chapters continue to problematize the concept of a single "national language" as the demarcation line between national literatures. A theoretical concept of a "concentric paradigm of national literature" is introduced. The authors of the included foreword and review are Matjaž Hanžek and Aleš Debeljak.
Table of content
SPREMNA MISEL (Matjaž Hanžek)
PREDGOVOR
UVOD
Predmet raziskave
Dosedanje študije
Teoretska izhodišča in metodološka pojasnila
Terminološka pojasnila
O sporni rabi nekaterih pojmov
1. POLOŽAJ IZSELJENSKE KNJIŽEVNOSTI V MATIČNEM PROSTORU
Razpoznavnost izseljenske književnosti
Obseg in kakovost slovenske izseljenske književnosti
Razvoj literarne dejavnosti in pomembnejši pisci
Mesto slovenske izseljenske književnosti v matični kulturi
Integriranost izseljenske književnosti v slovensko literarno zgodovino
Slovenska izseljenska književnost v matičnem šolstvu
2. POLOŽAJ LITERARNEGA DELA PRISELJENCEV V SLOVENIJI (Lidija Dimkovska)
Književno delo priseljencev v Sloveniji
Položaj priseljenskih avtorjev v slovenski kulturi
3. KULTURNI POLOŽAJ PRISELJENCEV IN NJIHOVIH POTOMCEV V SLOVENIJI
Metodološka pojasnila k anketi
Identitetni vidiki
Kazalci in dejavniki kulturnega položaja priseljencev
Priseljenska izkušnja v Sloveniji v luči integracijskih načel
4. NA POTI K ENAKOPRAVNI JEZIKOVNI IN KULTURNI INTEGRACIJI
Dinamika kulturnega življenja priseljenske skupnosti
Izseljenska literarna in publicistična dejavnost v luči statističnih primerjav
Vidiki literarne dvojezičnosti
Meje nacionalne književnosti, meje naroda
Koncentrična shema nacionalne književnosti
SKLEP
MULTICULTURAL SLOVENIA: The Position of Migrant Literature and Culture
in Slovenia (Summary)
IZVLEČEK IN KLJUČNE BESEDE
ABSTRACT AND KEY WORDS
VIRI IN LITERATURA
Tiskane objave
Spletni viri
Drugi viri
Leposlovje
IMENSKO KAZALO
Publishing House
Založba ZRC
ISBN
978-961-254-074-6
Specifications
paperback • 17 × 24 cm • 314 pages