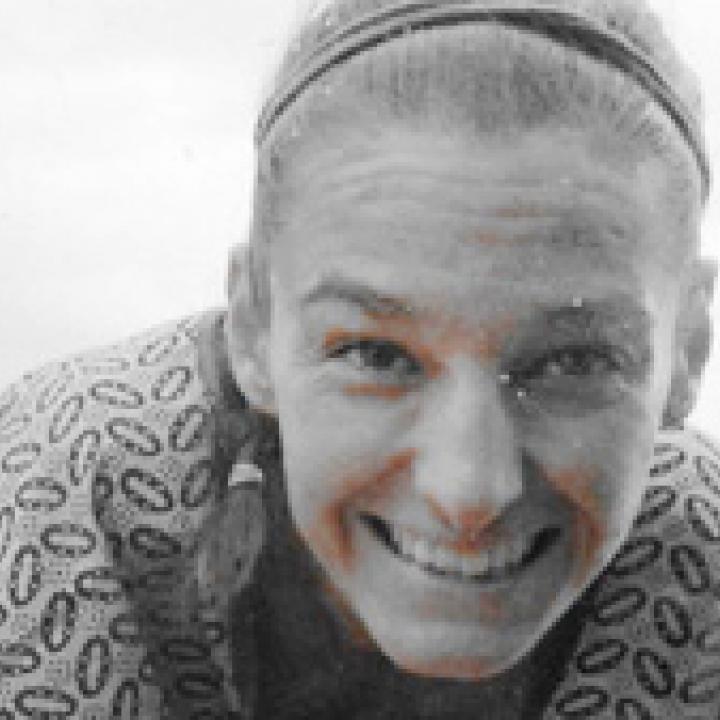 Špela Kalčić, PhD
PhD in Anthropology, Research Fellow
+386(0)51/442211
spela.kalcic@zrc-sazu.si
Špela Kalčić studied at the Faculty of Arts, University of Ljubljana, and received her B.A. degree in Sociology of Culture and Russian language with literatures in 2001. Between 2003 and 2006 she was employed as a junior researcher at the Institute for Ethnic Studies in Ljubljana. During this period she carried out field research among Muslims in Slovenia and obtained her PhD in social anthropology in 2006, at Faculty of Arts, University of Ljubljana. Her book »I Am Not A Barbie«: Clothing Practices, Islam and Identity Processes among Bosniaks in Slovenia (in Slovenian; 2007) was published by Ljubljana Faculty of Arts Press (Županič's Collection, No. 22). Since 2007 she operates mostly in West Africa. She has published a series of scientific articles on Islam, clothing practices and identity processes among Bosniaks in Slovenia, as well as numerous articles and travelogue ethnographic stories on everyday life in West Africa. She currently works as a research fellow at the Slovenian Migration Institute, and as a director at Liminal – Institute for Social Transfusion, Creative and Applied Science, Ljubljana – of which she is a co-founder (2008).
As a visiting lecturer or researcher she has cooperated with the Department of Ethnology and Cultural Anthropology and with the Department of Sociology of Culture at the Faculty of Arts (Ljubljana), with the Department of Anthropology at the Faculty for Humanistic Studies (Koper), with Postgraduate School of the Humanities (ISH) in Ljubljana, with the Faculty of Social Sciences (Ljubljana) and with the Institute for European Ethnology, University of Vienna (Austria). At the moment she works together with researchers from the Department of Social Research (Social Anthropology), University of Tampere (Finland). Her research focuses primarily on social, cultural, religious and identity sights of migration and mobility. Currently she works on mobile lifestyles and new forms of nomadism among Westerners in Europe, Africa and worldwide.
Fields of interest: mobility, lifestyle migration, new forms of nomadism among Westerners, mobile ethnography, clothing practices, identity processes, Islam, ethnicity, nationalism, Orientalism, Occidentalism, construction of Otherness, discrimination.
KALČIĆ, Špela. Govorica bošnjaškega pokrivanja : branje kontekstov. V: MLEKUŽ, Jernej (ur.). Klepetavi predmeti : ko predmeti spregovorijo o nas in drugih, (Migracije, 21). Ljubljana: Založba ZRC, ZRC SAZU, 2011, pp. 21–49.
KALČIĆ, Špela, GOMBAČ, Jure. The Bosnian diaspora in Slovenia. V: VALENTA, Marko (ur.), RAMET, Sabrina P. (ur.). The Bosnian diaspora : integration in transnational communities, (Research in migration and ethnic relation series). [Farnham; Burlington]: Ashgate, cop. 2011, pp. 207–221.
KALČIĆ, Špela. Tančica v primežu orientalizma : državna poseganja v islamske oblačilne prakse. Dve domov., 2011, [No.] 33, pp. 91–107.
KALČIĆ, Špela. Kolonializem, popotnice in haremi. V: ADAM, Alja, DRAŠLER, Jana, ŽUPEVC, Katarina, MREVLJE, Neža, KALČIĆ, Špela, SUNČIČ, Maja (ur.). Ženske na robu, (Zbirka Ekskurzi, 1). Ljubljana: Institutum Studiorum Humanitatis, Fakulteta za podiplomski humanistični študij, 2009.
KALČIĆ, Špela. To je moj džihad : o tem, zakaj so se nekatere Bošnjakinje v Sloveniji začele pokrivati. V: MILHARČIČ-HLADNIK, Mirjam (ur.), MLEKUŽ, Jernej (ur.). Krila migracij : po meri življenjskih zgodb, (Migracije, Migrantke, 17, 1). Ljubljana: Založba ZRC, ZRC SAZU, 2009, pp. 217–246.
KALČIĆ, Špela. "Ruto si vsak razlaga po svoje" : pokrivanje med slovenskimi Bošnjakinjami. Dve domov., 2008, [No.] 27, pp. 125–149.
KALČIĆ, Špela. Slovenski muslimani: kdo so, organiziranost in državnopravno normiranje v antropološki presoji. Dve domov., 2007, [No.] 26, pp. 7–29.
KALČIĆ, Špela. "Kar se zasliši od vzhoda in severa znani grozoviti krik: 'Alah, Alah!'" : transmisija vednosti o Islamu skozi presojo nacionalnih "mitozgodovin" o obdobju "turških vpadov". Razpr. gradivo - Inšt. nar. vpraš. (1990), 2007, no. 53/54, pp. 250–277.
KALČIĆ, Špela. Nisem jaz Barbika : oblačilne prakse, islam in identitetni procesi med Bošnjaki v Sloveniji, (Zbirka Zupaničeva knjižnica, št. 22). Ljubljana: Filozofska fakulteta, Oddelek za etnologijo in kulturno antropologijo, 2007.
KALČIĆ, Špela. Changing contexts and redefinitions of identity among Bosniaks in Slovenia. Balkanologie, 2005, vol. 9, no. 1/2, pp. 149–171.