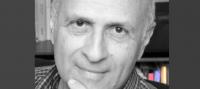 PhD in History, Senior Research Fellow, Associate Professor
Research interests
Aleksej Kalc graduated in history from the University of Trieste (Italy) and received his PhD in historical anthropology at the humanities doctoral school Institutum Studiorum Humanitatis in Ljubljana. Before joining the Slovenian Migration Institute, he worked as researcher at the Section for History of the Slovenian National Library in Trieste and then at the Science and Research Centre of the University of Primorska in Koper. He is also associate professor at the Faculty of Humanities at the University of Primorska, where he teaches Comparative history of Europe and the Mediterranean, History of the modernization and Population and migration history.
His research fields are social, cultural and political history with main emphases on migration and population studies, urban history, border regions, social relationships, integration-assimilation, ethnic and social identity, demographic and migration politics. His research also includes oral history, migrants' correspondence and communication systems.
Selected publications
KALC, Aleksej. Immigration policy in eighteenth-century Trieste. In: MUNCK, Bert De, WINTER, Anne (eds.). Gated communities?Regulating migration in early modern cities. Farnham: Ashgate, 2012, pp. 117–134.
KALC, Aleksej (ed.). Prvi moderni popis stanovništva u Istri – Il primo censimento demografico moderno in Istria – Prvi moderni popis prebivalstva v Istri. Koper, Pula: Histria Editiones, 2012.
KALC, Aleksej. Prebivalstvo Kopra v 19. stoletju v luči popisnih in župnijskih virov: nekaj novih izsledkov. Acta Histriae, 2012, 20/3, pp. 485–504.
KALC, Aleksej. Le aleksandrinke: fenomeno di spicco in un contesto migratorio composito. In: PERO', Franco, VASCOTTO, Patrizia (eds.). Le rotte di Alexandria. Trieste: Edizioni Università di Trieste, 2011, pp. 199–221.
ŽERJAL, Drago, KALC, Aleksej. Il dovere della memoria: una testimonianza sull'antifascismo sloveno nella Venezia Giulia. Gorizia: Centro isontino di ricerca e documentazione storica e sociale "Leopoldo Gasparini", Fondazione/Sklad Dorče Sardoč, 2011.
KALC, Aleksej. Tržaški teritorij v luči konskripcije iz let 1777/1778: prvi izsledki. Annales, Series hisoria et. Sociologia. 2009, 19/1, pp. 59–88.
KALC, Aleksej. Le migranti di ieri: caratteri delle migrazioni femminili della Venezia Giulia tra continuità e mutamento. In: VERROCCHIO, Ariella, TESSITORI, Paola (eds.). Il lavoro femminile tra vecchie e nuove migrazioni: il caso del Friuli Venezia Giulia. Roma: Ediesse, 2009, pp. 43–58.
KALC, Aleksej. Tržaško prebivalstvo v 18. stoletju: priseljevanje kot gibalo demografske rasti in družbenih sprememb. Koper: Založba Annales, 2008.
KALC, Aleksej. 'Semo stadi sai contenti de sentir le vostre vosi'. Emigrazione e comunicazione: il caso di una famiglia triestina emigrata in Australia. Qualestoria, 2007, 35/1, pp. 13–35.
KALC, Aleksej. Migration nach Triest im 18. Jahrhundert. Jahrbücher für Geschichte und Kultur Südosteuropas, 2007, 8, pp. 101–131.
Research areas
Contemporary history (circa 1800 to 1914) H240 • Contemporary history (since 1914) H250