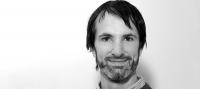 PhD in History, Research Assistant
Research interests
Miha Zobec graduated in history and sociology at the Faculty of Arts, University of Maribor. After graduating he became a junior researcher at the Department of History of the same faculty. In 2017 he completed PhD with the topic of legal protection of Slovene minority in Italy. Between 2017 and 2019 he used to teach history, Slovene language and humanities at high schools with Slovene language in Trieste and Gorizia.  In 2019 he obtained a postdoctoral project and got employed at Slovenian Migration Institute in Ljubljana. His project is based on the analysis of extraterritorial surveillance over the Slovene emigrants in the interwar period. He is especially interested in examining those who left the territory that witnessed the shift of the state borders in the period following the war. Therefore, he focused on the emigrants coming from the then Julian March (Venezia Giulia) and Prekmurje. 
By preparing exhibitions, radio broadcasts and newspaper articles he tries to present research to the wider audience.
Fields of interest: migration history, surveillance over migrants, the issue of ethnic/national minorities and borderlands, oral history, identity processes, migrants' communications with the emphasis on emigrant correspondence.
Selected publications
ZOBEC, Miha. The surveillance and persecution of Slovene antifascists in Argentina: how the authorities conspired in combating "undesired" immigration. Dve domovini : razprave o izseljenstvu, 2019, [Št.] 49, str. 221-238.
ZOBEC, Miha. La via parlamentare all'approvazione della legge di tutela della comunità Slovena in Italia. Annales : anali za istrske in mediteranske študije, Series historia et sociologia, 2018, letn. 28, št. 2, str. 297-308.
ZOBEC, Miha. Familial networks of exchange, support an solidarity as expressed through personal correspondence. Studia Historica Slovenica : časopis za humanistične in družboslovne študije,  2015, letn. 15, št. 1, str. 169-184.
ZOBEC, Miha. Nevidni in pozabljeni : raziskava o izseljevanju v Argentino med svetovnima vojnama na primeru vaške skupnosti Pliskovica. Pliskovica: Razvojno društvo Pliska, 2013. 168 str.