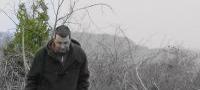 PhD in Sociology, Historian, Associate Prof., Senior Research Fellow
Research interests
Jure Gombač studied History and Sociology at the Faculty of Arts, University of Ljubljana. He later worked at the University of Ljubljana, University of Primorska in Koper, Slovenia and University of Trieste, Italy. He was involved in various international research projects with the University of Bologna, Jakobstad Svenska Arbetarinstitut, (Finland), University Ca` Foscari (Venice, Italy) University of Zagreb, Croatia … At the moment he works as a researcher for the Institute for Slovenian Emigration Studies. He has a Ph.D in the field of Sociology and his research lies mainly in the field of forced migrations from Yugoslavia, East and Central Europe after the Second World War.
Fields of work: migration theories, forced migrations, refugees, labor migrations
Selected publications
GOMBAČ, Jure. The last great migration wave from Koper and its surroundings and an attemptto reconstruct the emigrants' social picture. Ann, Ser. hist. sociol., 2002, leto 12, št. 2, str. 385-396.
Migration from Koper and its sorroundings after the London Memorandum in 1954 : how much can interdisciplinary ap[p]roach really help?. V: DONATO, Carlo (ur.), NODARI, Pio (ur.), PANJEK, Aleksander (ur.). Oltre l'Italia e l'Europa : ricerche sui movimenti migratori e sullo spazio multiculturale : Atti del Convegno internazionale ... Mobilita geografica in Italia: caratteristiche e tendenze, differenze regionali e processi di territorializzazione nella nuova societa multiculturale, Trieste, 14-17 marzo 2002 e del VI Colloquio italoromeno di geografia umana ed economica, Il Friuli Venezia Giulia come regione di transito e insediamento di immigrati romeni, Trieste, 13-16 marzo 2002. Trieste: Edizioni Universita di Trieste, 2004, str. 409-418.
L'emigrazione da Capodistria e dintorni in relazione al Memorandum di Londra : (analisi dei permessi d'espatrio e della documentazione archivistica inerente all'emigrazione della popolazione residente a Capodistria e dintorni). V: DONATO, Carlo. Spostamenti di popolazione e trasformazioni sociali nella provincia di Trieste e nel distretto di Capodistria nel secondo dopoguerra. Trieste: Regione autonoma Friuli-Venezia Giulia: Universita degli studi, Dipartimento di scienze geografiche e storiche, 2001, 2001, str. 87-98.
Esuli ali optanti? : zgodovinski primer v luči sodobne teorije, (Migracije, 6). Ljubljana: Založba ZRC, ZRC SAZU, 2005.
Novo urejanje socialnega skrbstva v Sloveniji : 1944-1947. Zgod. čas., 2000, 54, št. 1, str. 89-109.
All publications (COBISS) >>