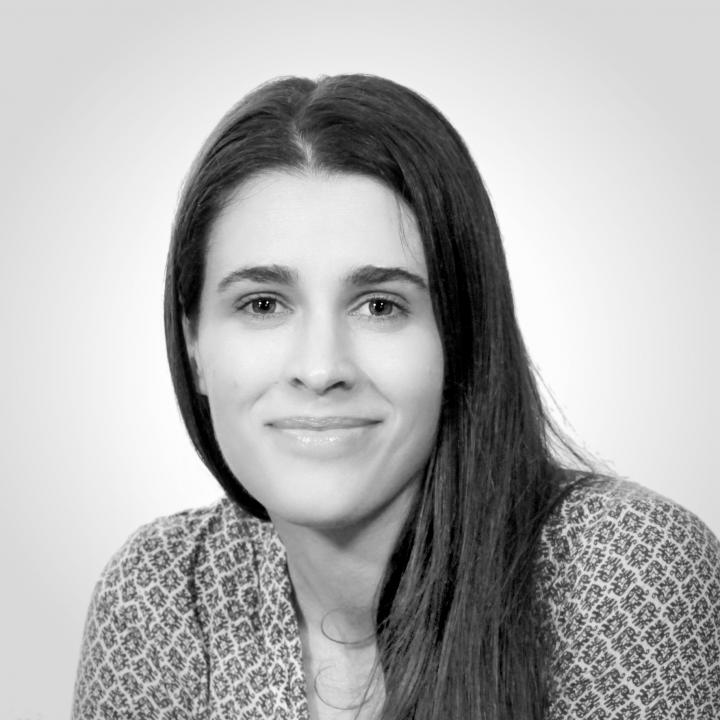 Asja Pehar Senekovič, MA
Assistant, MA in Economic and Business Sciences
+386 2 621 26 19
asja.pehar@zrc-sazu.si
Asja Pehar Senekovič received her Master's degree in 2014 at the Faculty of Economics and Business (University of Maribor) on the topic of Benefits of returning migrants from Slovenian entrepreneurs' point of view. During her studies she attended student exchange in Sweden, two international summer schools of University of Ljubljana (2010) and University of Maribor (2012) and work training in Colombia. After completion of her Master's studies she attended Leonardo da Vinci work exchange in Spain and after her return she started working for NGO ODNOS as associate on the project Help at integration process for people with international protection. In 2015 she enrolled in the doctoral study program titled Migration and multicultural relations at University of Nova Gorica. Since December 2017 she has been employed at Slovenian migration institute as an assistant, where she works on different international and national projects.
Fields of interest: forced migration, refugees, migration and integration policies, inclusion of immigrants.
PEHAR, Asja. 2020. The present system of integrating refugees in Slovenia. Ejcesj - Electronic journal of Central European studies in Japan, no. 5, 14 p. https://www.josai.ac.jp/jices/common/pdf/5-7.pdf.
GOMBAČ, Jure, PEHAR, Asja. 2019. Day by day (extra)ordinary innovations : social and labor market inclusion of asyslum seekers and refugees in Slovenia. In: BUFON, Milan (ed.), NEMAC, Kristjan (ed.), CAVAION, Irina Moira (ed.). Societies and spaces in contact: between convergence and divergence : international conference : book of abstracts : 16-20 September 2019, Portorož, Portorose, Slovenia, Trst, Trieste, Italy, International Conference Societies and Spaces in Contact: Between Convergence and Divergence, 16-20 September 2019, Portorož, Portorose, Slovenija, Trst, Trieste, Italy. Koper: Science and Research Centre, Institute for Linguistic Studies, Annales ZRS. p. 52. http://www.zrs-kp.si/wp-content/uploads/2019/09/Zbornik-povzetkov-SOCIETIES-AND-SPACES-2019.pdf
GOMBAČ, Jure, KOŽAR ROSULNIK, Klara, PEHAR, Asja. 2019. WP3 country report template : country: Slovenia : PandPas : pre and post - arrival schemes to facilitate inclusion and prevent xenophobia and radicalization. 61 p.
PEHAR, Asja. 2016. Factors of social integration of immigrants in Spain : the example of the city of Jerez de la Frontera. Two Homelands, 43, p. 129-141. http://twohomelands.zrc-sazu.si/uploads/articles/1453578658_Socialna_Integracija_PEHAR.pdf